Lazarus, David Bowie's final offering to the world, will grace the stage this Autumn.
The musical is based on The Man Who Fell to Earth, a book written by Walter Tevis about an alien who, whilst trying to find water for his home planet, crash lands on Earth and is unable to leave. It was described as "among the finest science fiction novels" and was turned into a film in 1976 starring David Bowie which has grown to cult status. Bowie won the Saturn Award for Best Actor for the film at the Berlin International Film Festival, 1976.

The show was created by Bowie & Enda Walsh and directed by Ivo Van Hove and features many of Bowie's songs - you can see the full list below.
Even more excitingly - the show features 3 unreleased tracks called No Plan, Killing A Little Time, and When I Met You. 
Lazarus premiered at the New York Theatre Workshop in December 2015 to rave reviews and has brought its New York cast across the pond.
So if you're a Dexter fan then there's even more to get excited about, as Michael C Hall stars in the leading role (Thomas Newton).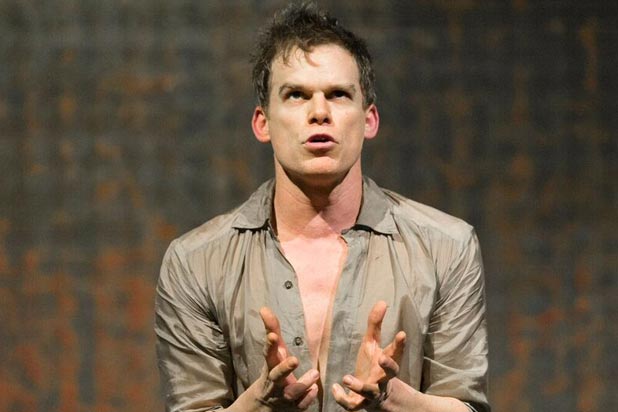 He is joined by Michael Esper (Valentine) and Sophia Anne Caruso (Girl).

The story focuses on Thomas Newton, who remains on Earth - a 'man' unable to die, his head soaked in cheap gin and haunted by a past love. We follow Newton during the course of a few days where the arrival of another lost soul - might finally set him free.
If you'd like to see the show, it opens at King's Cross Theatre in October but tickets are selling fast and we have best availability from November. Get one of the best views in the house from £65.
Chat with us about all things theatre on Facebook and Twitter:View seetickets's profile on FacebookView seetickets's profile on Twitter
Plus make sure you sign up to theatre newsletters to hear first hand about new shows and special offers.