Heisenberg: The Uncertainty Principle at Wyndham's Theatre reunites the Tony and Olivier Award-winning creative team of The Curious Incident of the Dog in the Night-Time, including playwright Simon Stephens...
We got a chance to ask Simon a few questions about the show, and it's fair to say he's a little bit excited to be bringing it to the West End...
Firstly, tell us what Heisenberg: The Uncertainty Principle is all about...
It's a play about an encounter between two extraordinary people who might not be aware of how extraordinary they are until they meet one another. The moment of contact and encounter releases them on a quite extraordinary journey into London and across the world. The first is a character called Georgie (Anne-Marie Duff) who's in her forties, and the other is Alex (Kenneth Cranham) who's in his seventies.
One of the things it celebrates is that when life is unpredictable, and when it's uncertain, that it's absolutely extraordinary. Its extraordinariness comes in its unpredictability. Where did the inspiration for the play come from?
I think there's something in Britain where people are nervous about science as being something that's somehow separate from either human experience, imagination or creativity. But when I had a son, Oscar's [Simon's son] fascination with science struck me as imaginative, and as creative, and as volatile and alive as anything I'd ever encountered myself. I kind of fell in love with his love of science.
My friends introduced me to this notion of the Uncertainty Principle, which is a theory coined by German physicist Werner Heisenberg in 1927. It suggests that if you know, on an atomic level, the precise whereabouts of any given particle, then in fact the prediction of its movement or the velocity of its movement is impossible.
If you properly know where something is, you can never know where it's going to go. The converse of that is that if you really know where something's going or how it's getting there, you can never really identify where it is.
When I heard this, it moved me in an emotional way, in which no scientific theory had moved me before.
If you really know where something's going, the trajectory of human movement, then you're not really paying attention. Also, if you really know somebody, know them in your core, then they are always likely to do something that will completely take you by surprise.
That's the idea I wanted to build a play around. That unpredictability felt exciting to me.
Are there any themes that you find yourself coming back to in your writing?
Absolutely and completely. I think writers do. We write out of an obsessive need to complete interruptions or repair things. We repair and complete things through the stories we tell.
I find myself returning again and again to writing about a desire to leave home or the possibility or impossibility of returning home. I write about absent mothers and damaged fathers. I write about drinkers. I write about transgressive love. I wrote sad plays in which children die off stage, scary plays in which children die on stage and love stories built upon daring.
You're getting the creative team behind The Curious Incident of the Dog in the Night-Time back together for this production – you must be excited by that…
We've got Ian Dickinson doing sound, movement by Steven Hoggett, Paule Constable on lighting, Bunny Christie's set design...I've seen the models and designs for the set, and the work this team is bringing together is just utterly heart-stopping for a playwright to see. It's like 'Wow! That's my play!'
We're building something special at the #wyndhams theatre today. Here's a peek of our set model, designed by the brilliant Bunny Christie. pic.twitter.com/z2DsZ6CSZf

— Elliott & Harper (@_elliottharper) September 25, 2017
And Nils Frahm, who's one of the leading electronic composers and producers, is making new music for our play...how cool is that!
Do you think it's an exciting time for theatre in general right now?
I think there is a huge amount that is exciting about theatre in the UK. A lot of what is exciting is happening in London, but there's also much more happening outside London. I think that in the past five years British theatre has opened itself up to influence from outside the UK, too.
Directors like Ivo Van Hove, Thomas Ostermeier and Simon Stone have made important productions in London and a generation of young directors have travelled outside the UK to seek inspiration. A generation of new artistic directors have taken over London theatres and programmed with a real energy.
All of a sudden you are likely to see ground breaking work at the Lyric Hammersmith, the Royal Court, the Almeida, the Young Vic, the Old Vic and the National Theatre. Much great work has transferred successfully to the commercial sector so that you can see work by Jack Thorne, Jez Butterworth, Dennis Kelly and David Grieg in the West End.There are more writers working than ever before, and the smaller theatres are programming with vitality.
Outside of London, major theatres are led by visionary artistic directors who are programming with imagination and championing young artists and audiences are developing a real taste for work that's exciting. Work that is impossible to see in other forms.
It's not all flawless. I wish there were more women writers getting work produced in commercial theatre. I wish there was less work by Julian Fellowes.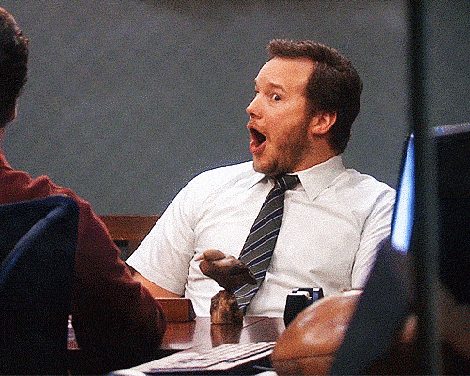 What's the best thing about working with Marianne Elliott?
Her determination. her preparation. The way she knows the plays she is directing more fully than anybody else. Her generous understanding of how actors work. Her detail. Her rigour. The way she turns her rehearsal room into a playground where people can dare to fail and so are more likely to succeed fearlessly.
Also her generosity to her audience, so that the cheapest seats in any Marianne Elliott production are likely to have the most exceptional views.
What advice would you give to young people aiming for a future in writing and theatre?
To embrace failure. To not worry unduly about success because it is only through failure that you will learn anything. To be determined. To not stop.
But also be humble enough to listen to everybody and then choose carefully what to ignore.
Work. If you want to write then write. Don't invent excuses for not writing. Write all the time.
Who or what inspires you?
- Sam Shepherd
- Anton Chekhov
- Euripides
- Robert Holman
- Sara Kane
- Caryl Churchill
What's been your favourite piece of theatre from the last year that isn't your own?
I loved Alice Birch's play Anatomy of a Suicide at the Royal Court. It made me cry completely and filled me with awe at her bravery and imagination.
How do you unwind after a day of writing or rehearsing?
Watch Match of The Day and eat curry, and also play with my kids. Plus swimming, and riding my bike.
Finally, give us your number one reason why people should come and see Heisenberg: The Uncertainty Principle.
Because it will be directed by the best director in the world, feature two of the best actors in our country and at a time of instability and uncertainty fill your with the possibility of proper, genuine optimism and celebrate the possibility of love.
Heisenberg: The Uncertainty Principle, from exciting new theatre company Elliott & Harper Productions, runs at the Wyndham's Theatre until 6th January 2018, with tickets available HERE.
---
Keep up to date with your favourite artists, priority bookings and exclusive offers from See Tickets: