Milkshake Halloween Rave - Ministry Of Sound
October 31st is not quite the day of the dead, but the spirits are out, evil is in the air and for the creatures of the night it's the biggest, scariest, craziest, loudest & most terrifying date of the year. Expect Ghostly co2 Cannons, Bleeding LED Walls, Synchronised Murder Visuals, gruesome lasers, the worlds loudest brain-blowing sound-system, Grim Reeper freebies, zombie dancer, Vicious Trick or Treat giveaways & of course horror decor bringing the pits of hell to a London Rave.
Tickets are available to purchase here.
Camden Rocks Club Halloween Party
Camden Rocks Festival presents the Camden Rocks Club Halloween Bonanza down in the depths of The Underworld Camden. The annual haunted, rockin' & sell-out Halloween event from Camden Town's biggest weekly rock & indie night, held every Saturday at The Underworld Camden, with £3.50 drinks deals, plus special guest & resident DJs.
Tickets are available to purchase here.
Terminal V Festival - Halloween 2018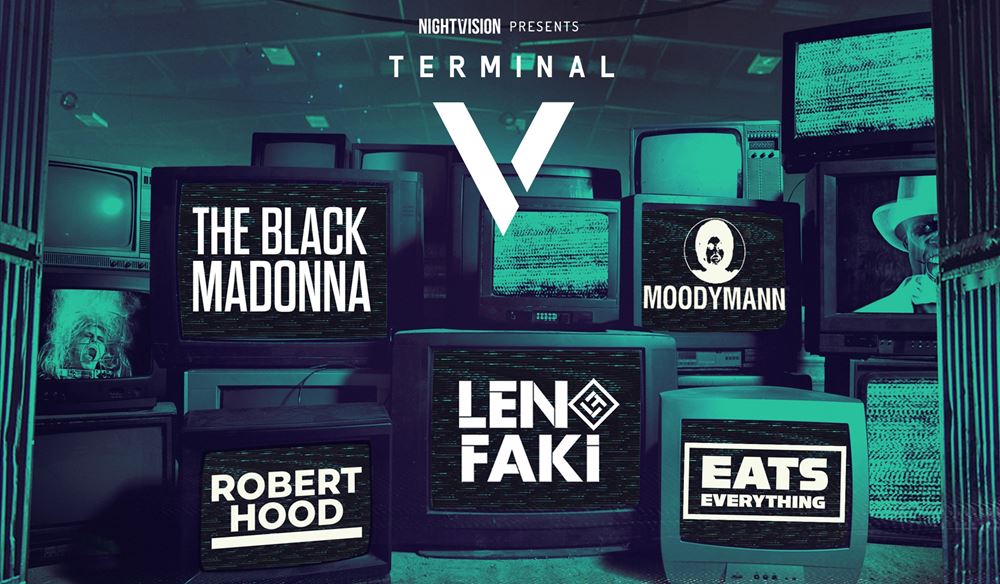 Scotland's biggest music festival, Terminal V is back again!  Expect the biggest names in techno and house music including Eats Everything and EN Faki. What will you be dressing up as?
Tickets are available to purchase here.
Birmingham Scare Gardens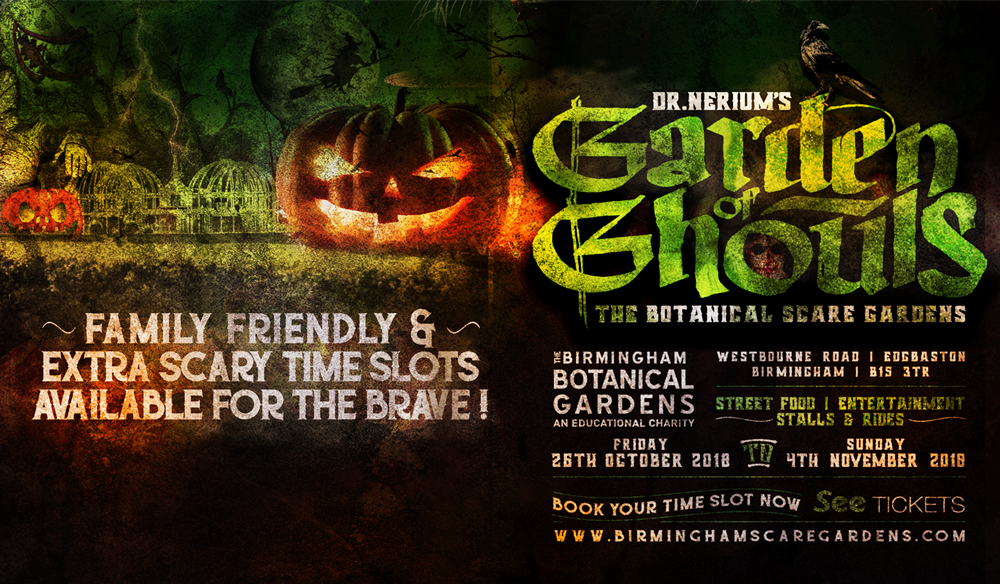 After decades of cross-breeding with fantastical creatures and mystical plants, not all of Dr Nerium's experiments have gone to plan. Today, what can only be described as terrifying creatures now roam The Birmingham Botanical Gardens...or should we say The Botanical Scare Gardens?
Many enter but few return. Do you dare?
Tickets are available to purchase here.
Screamland
Every October Dreamland mutates into Screamland. This after dark event is the biggest and best scare festival in Kent. Get your tickets now to experience the darker side of dreamland over seven nights this Halloween between 13th – 31st October.
Be immersed in a frightening world of interactive scare mazes and sideshows set to thrill and haunt the darkest soul. Your Screamland ticket includes access to all seven scare mazes plus unlimited use of all the rides.
Tickets are available to purchase here.
Halloween at Warwick Castle - The Haunted Castle
With wondrous witches, Horrible Histories and fearsome attractions, experience Warwick Castle's biggest ever Haunted Castle event this Halloween! The Haunted Castle has fun and scares galore! Families looking for a memorable day out can enjoy these attractions designed to be spooky fun for all ages!
Once you're inside the castle grounds, you can join a host of bizarre characters throughout the day for fun, games and spooktacular shows at the Dead Centre Stage show, before headed to our Witches Tower, where the mysterious and wondrous witches return with a brand new show for 2018!
Tickets are available here.
Halloween Masked Ball
A walk on the wild side set in a nocturnal theme park where strange things happen. Surreal sideshows of fairground follie, rock 'n' roll and horror craziness, all waiting to be discovered among a myriad of individually curated venues. Based at 'Los Flambardos' – a sprawling theme park just outside of Helston, the Halloween Masked Ball has grown to become one of the largest Halloween parties in Europe, its dedication to costume and outlandish dress equalled only by the crowd's thirst to party.
Tickets are available to purchase here.
Keep up to date with your favourite artists, priority bookings and exclusive offers from See Tickets: