Whether you love or hate Valentine's Day, it isn't easy to avoid. Instead of buying your other half a teddy bear or a box of chocolates this year (yawn), why not do something a little different and treat them to a day out. We know Valentine's Day isn't for everyone - and we've got you covered too.
Get yourself prepped and ready for the big day with our list of specially selected events, there's something for everyone to choose from. And for you last minute buyers, we've got your back. Most shows allow your tickets to be printed at home, however if they're coming in the post you can always create a voucher to give to your loved one before the tickets arrive: HERE*
For the Film Fanatics 
Luna Cinema Valentine's Screenings
Following the sell-out Halloween season at the Natural History Museum, the Luna big screen is returning to the Hintze Hall (underneath Hope the Blue Whale!) for three evenings of incredible Valentine's cinema from 14-16 February.
Whether you are looking for a classic romantic film to snuggle up and watch with your loved one, or the perfect antidote to all the sentimental mush, there is a screening for you, with four Valentine's themed events and two Anti-Valentine's screenings!
Screenings include Golden Globe award winning A Star is Born, the romantic classics such as The Notebook, Pretty Woman, and Love Actually; or if you want a break from the whole thing, Kill Bill Vol. 1 and Thelma and Louise.
Backyard Cinema's Romeo + Juliet
Running 27th May - 5th June 2019, due to popular demand, Backyard Cinema are proud to present a special performance of the greatest love story ever told. Screened under beautiful stained glass windows and set amongst the candle-lit aisles of the incredible Union Chapel, the Some Voices choir will sing before and after the film and perform live versions of the famous movie soundtrack. An event not to be missed, and a superb present for Valentine's Day!
The Couple Who Love Great Food
If you're joined by your love and passion for great food and drink, why not give yourself a day off cooking and enjoy one of our chosen events below?
The Whiskey Affair
"It's like a beer festival – but with whiskey and cocktails!"
Do you and your partner love whiskey? Would you like to learn more about it? If your answer is yes, then The Whiskey Affair is the perfect place to be this Valentine's Day weekend.  Packed full of live entertainment and Whiskey samples, there's plenty of whiskey experts on hand to chat to and like minded people to meet. It's the ultimate place to mingle and drink!
Events running from 16th February - 23rd November so there's plenty of days to choose from.
National Geographic Traveller Food Festival
Check out the all new National Geographic Traveller Food Festival and immerse yourself in a world of food. Coming to the Business Design Centre, Islington, this inaugural event offers a unique range of dining, learning and drink experiences from across the globe. Take time to discover pop-up teaching kitchens and tasting workshops or visit our theatre for a curated programme of events, from moderated panels of experts to interviews with top chefs and food writers.
Meanwhile, at the heart of the event, our exhibition space will bring together like-minded individuals, and offer you a chance to broaden your knowledge, indulge your appetites and sharpen your palate.
For the Motorsport Junkies
The Supercar Event 2019
If you're searching for a fun-filled day out for you both, or the whole family - then look no further than The Supercar Event 2019. The hugely popular event, held in aid of The Children's Trust is taking place 1 June 2019, at Goodwood Motor Circuit, Chichester.
The event offers the chance to experience a once-in-a-lifetime passenger ride in one of the 150 world-class supercars that are present as well as a wide range of fun activities and entertainment for the whole family to enjoy. This includes helicopter rides, Caterham Sevens, hovercrafts, a 4x4 course and so much more!
Silverstone Classic
"Historic Venue. Incredible collection of cars. Real passion. Real enthusiasm. What an incredible event."
Having trouble finding a gift for your Valentine? For anyone with an interest in cars, the Silverstone Classic is just the ticket. The world's biggest classic motor racing festival features the cream of historic racing action from Formula One, Sports Cars, GT and Touring Car grids with over 20 races encompassing a century of Motorsport and 1,000 race entries. In other words, more racing action than you'll see anywhere else in the world in one weekend!
The Couple who are Expecting
The Baby Show
Take out the stress of preparing for a new baby with The Baby Show. It's the ideal event for you both to attend to get you well and truly prepared for your new bundle of joy.
The Baby Show ExCeL is a three-day event taking place from 1-3 March 2019 at Excel, London. The Show is a unique family-friendly shopping and advice experience where you'll find everything for pregnancy, maternity, bump, baby and of course you. Save money and time with leading baby brands all under one roof, plus boutique, not on the high street products and exclusive show offers to take advantage of.
Nature Fanatics
If you both love the outdoors and nature, you're looking in the right place. Be at one with Mother Earth this Valentine's Day and see the world like never before.
RHS Flower Shows
Give the gift of summer this Valentine's day and attend one of the world's most famous flower shows this year. There is an RHS Show for everyone, each one brimming with ideas and inspiration. From the world's most famous flower show, RHS Chelsea Flower Show, showcasing the ultimate in garden design to the  newest addition to the outdoor show calendar to the RHS Chatsworth Flower Show packed with gardens and displays to satisfy inquisitive minds and delight the senses.
Orchids: After Hours at Kew Gardens
It's time to say Hola Colombia this Valentine's Day as Kew's Orchids: After Hours events take you far away from the dark British winter and catapult you into a bright carnival of orchids! Enjoy exclusive access to the tropical paradise of The Princess of Wales Conservatory after dark.
Feel the rhythm – the carnival atmosphere gets in full swing with live Latin big band and tropical fusion music. Taste the buzz –sample authentic Colombian coffee. There will be classic Colombian street food for you to purchase and enjoy, and a themed bar serving Colombian-inspired cocktails.
Specific evenings from 14 February to 8 March 2019
Blue Planet II Live
A Fantastical journey from icy polar seas to pulsating coral reefs, from the luminous deep sea to enormous kelp forests: immerse yourself with Blue Planet II – Live In Concert, a simply breath-taking and epic show that you both will never forget. A lovely gift to give this Valentine's Day.
Anti Valentine's Day
We know... Valentine's Day? So over-rated right? Break free from the usual, and try something a little different.
Jungle Jam's 14th Birthday
Rave your way into the weekend with Jungle Jam, celebrating its 14th Birthday with a bang! Calling on some of the best Jungle artists from over the years, this is set to be legendary! Junglists are you ready?! Acts include DJ Hype, Randall, Breakage, Jungle Warriors, Luke EP, Double Gee and many more! To top off the night, there will be plenty of food to go around including a Carribean BBQ and Jerk Chicken. There will be plenty of giveaways on the night including T-Shirts and stickers. It's the perfect way to forget about Valentine's Day with your friends.
Stanley Kubrick: The Exhibition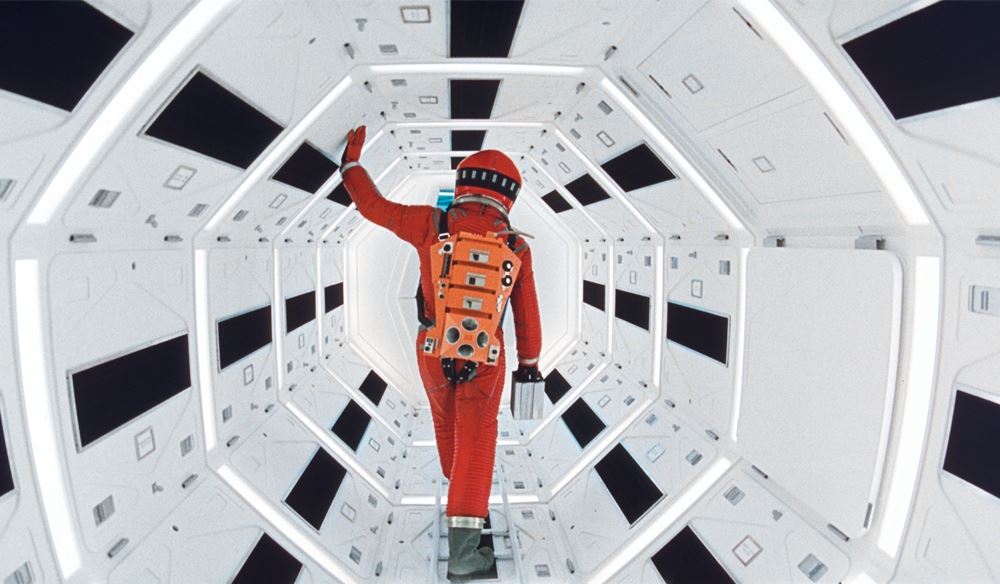 'So much eye-candy it's hard to choose a favourite piece' Los Angeles Times
Step inside the world of Stanley Kubrick, one of the greatest filmmakers of the 20th century. Taking place at Design Museum, London and running from April - September.
Relive iconic scenes from The Shining (1980), Eyes Wide Shut (1999) and A Clockwork Orange (1971) and see objects on display for the first time in the UK, exploring the unique relationship Kubrick had with England and particularly London as his film location and source of inspiration.
Keep up to date with your favourite artists, priority bookings and exclusive offers from See Tickets:
Facebook Twitter Instagram Newsletter
*Please note, gift vouchers cannot be used for entry and should only be used as a token.