Are you an 80s lover? Do you remember the delights of the decade's most prolific musicians, or wish that you were around to witness it firsthand?
Luckily for us, many of the most heralded acts of the 1980s are still on the road, touring and performing for grateful audiences. If you're looking to take a step back to the 80s then look no further. Shoulder pads and leg warmers at the ready...

Where?
Nationwide
When?
Fri 24 Jul - Sat 14 Nov 2020
Jimmy Somerville, Belinda Carlisle, Howard Jones, Nik Kershaw, Carol Decker and Go West along with host Gary Davies and the Royal Philharmonic Concert Orchestra will be performing sounds of all your 80's favourites live in arenas next year as part of 80's Classical.


Where?
Nationwide
When?
Wed 03 Jun - Sun 05 Jul 2020
2 Tone ska revival band The Beat (known in North America as The English Beat) were founded in the late 70s, and are most famous for their number three charting single 'Can't Get Used to Losing You' (first made popular by Andy Williams in the 60s). Don't miss your opportunity for a great night with The Beat in 2020.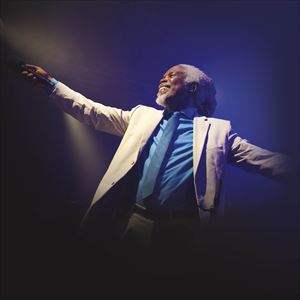 Where?
Nationwide
When?
Fri 18 Sep - Sun 22 Nov 2020
Widely adored musician of the 70s and 80s, Billy Ocean, is heading out on a UK tour in 2020. The soul icon, famous for classics such as 'Caribbean Queen', will be performing the best of his greatest hits and songs from his upcoming new studio album 'One World' which is due for release in spring 2020.
Where?
Nationwide
When?
Fri 01 May - Sat 24 Oct 2020
Blancmange are a British synthpop band who came to prominence with a string of hits in the early to mid 1980s, famous for groundbreaking singles such as 'Feel Me', 'Living On The Ceiling', 'Blind Vision' and 'Don't Tell Me'. Don't miss your chance to see Blancmange live across the UK in 2020!
Where?
Leeds, Worthing, Cheltenham
When?
Fri 06 Mar - Sat 23 May 2020
China Crisis were never your run-of-the-mill 80s pop band. With singer Gary Daly and guitarist Eddie Lundon still present and correct – and joined by Jack Hymers on keyboards and Eric Animan on sax - The RETROspective tour will see the band performing these classics alongside songs from all of their seven studio albums.


Where?
Nationwide
When?
Wed 09 - Wed 23 Sep 2020
Pop icons of the 80's Go West and Paul Young team up for a double headline tour of all your favourite songs. Celebrating 35 years, Go West were one of the most successful singer/songwriter duos of the 80's. Originally in the band Q-Tips, Paul Young went solo in the 80's and his career took off with the seminal album 'No Parlez'.
Where?
London
When?
Fri 29 May 2020
Join one of the biggest rock bands on the planet Guns N' Roses as they perform at Tottenham Hotspur's new stadium in London - the very first live music show to take place there. Having gained the accolade of having the biggest selling debut album of all time in the US, Guns N' Roses legacy continues. Seeing them live is one for the bucket list - don't miss it!
Where?
Nationwide
When?
Thu 19 Mar - Sat 19 Dec 2020
New wave icons Heaven 17 formed at the beginning of the decade, and throughout the 80s established themselves as a band who would form a long-lasting legacy in the UK. Featured on many film soundtracks throughout the 80s and 90s, Heaven 17 continued to build a strong fan-base and will tour the UK in 2020.
Where?
Wrexham, Scarborough, York,
When?
Thur 04 - Thu 21 Jun 2020
Lionel Richie made his solo debut in 1982 with the album 'Lionel Richie' and number-one hit 'Truly'. Since then, he's become a household name releasing over 40 singles: five of those singles became number one hits on the US. See Lionel in the flesh in summer 2020!



Where?
York, Westonbirt, Thetford Forest
When?
Sat 13 - Sat 20 Jun 2020
Drawing on their musical roots in ska, Madness were responsible for some of the most credible pop compositions of the eighties with their ability to write songs that sparkle with the spirit of British life. Madness have now announced dates as part of summer concert series Forest Live.
Where?
London, Cheltenham, Scarborough, Dundee
When?
Mon 10 Feb - Sun 30 Aug
The former Soft Cell front man Marc Almond - famous for the 1981 hit version of 'Tainted Love' - is also well known and loved as an acclaimed solo artist. See him in February at London's iconic Royal Festival Hall with special guest Chris Braide.



Where?
Nationwide
When?
Fri 03 Apr - Sat 12 Sep 2020
80s legend Rick Astley, who shot to fame with his Platinum certified single 'Never Gonna Give You Up', will be hitting the road again in 2020. This year has seen him complete a 38-date stadium tour as special guest to Take That in which he played to over 500,000 people, plus a number of festivals including Kew The Music, Isle of Wight, Pub in the Park and Chris Evans' Carfest.
Where?
London
When?
Sat 23 May 2020
While their first release was in 1977, Shalamar found global recognition in the 80s with the release of album 'Friends', and singles 'I Can Make You Feel Good' and 'A Night To Remember'. Featuring original members Jeffrey Daniel, Howard Hewett and Carolyn 'Baby Girl' Griffey, Shalamar are returning to The London Palladium with a new show called The Shalamar Songbook.
Where?
Nationwide
When?
Tue 14 Apr - Sat 22 Aug 2020
Due to phenomenal demand Simple Minds have added extra UK arena dates to their world tour in 2020, celebrating 40 iconic years. Constantly evolving, Simple Minds' rousing choruses and booming atmospherics made them one of the most iconic bands of the 80's - most famous for hit 'Don't You (Forget About Me)', which was the sound of cult classic film The Breakfast Club.
Where?
Birmingham & Worcester Racecourse
When?
Sat, 21 Dec 2019 & Sat, 13 Jun 2020
UB40, most famous for 1983 classic 'Red Red Wine', are on track for a show unlike any they've ever played before in 2020. On Saturday 13th June next year, the totemic reggae icons will be headlining a very special show held at the Worcester Racecourse, following a homecoming Christmas show this December in Birmingham.


Keep up to date with your favourite artists, priority bookings and exclusive offers from See Tickets: