We're back with another See Tickets Comedy, Events and Gig Guide - but this time we're covering East Anglia. Here's a handy guide to the top comedy, events, gigs and festivals around East Anglia for 2020.
Music
Where & when?
Norfolk //
Little Mix are back with their new tour for 2020! The group have quickly established themselves as the world's biggest girl band and have sold over 50 million records worldwide, collected over 17 million Spotify listeners, received over 3 billion Youtube views, and collated 12 billion streams worldwide!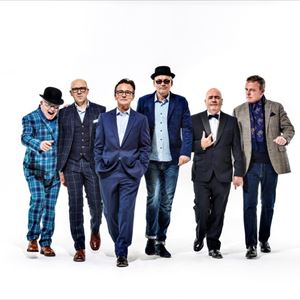 Where & when?
Suffolk // Saturday 20 June 2020
Britain's favourite pop band Madness will be playing at Thetford Forest next June. Madness are one of the top 20 selling UK groups of all time, with seven top ten albums, 22 top 20 hits and over six million album sales to their name.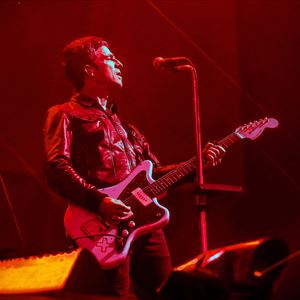 Where & when?
Suffolk // Thursday 18 June 2020
Noel will bring his 11-piece High Flying Birds line up to Thetford Forest next summer. The band rose to fame in 2011 with their first album going double platinum in the UK with more than 2.5 million copies sold around the world.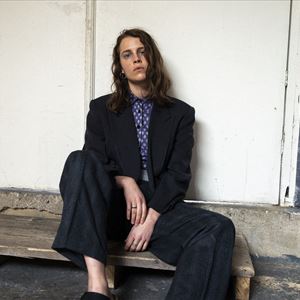 Where & when?
Norwich //Monday 2 March 2020
After releasing her third studio album 'Any Human Friend' over the summer, talented musician Marika Hackman confirmed her UK tour this Autumn for early 2020 which includes a show at the Norwich Arts Centre.
Where & when?
Peterborough // Sunday 21 June 2020
The UK's top-selling album group of the 21st Century, Westlife have confirmed a tour for 2020 including one show at Peterborough's Weston Homes Stadium. The tour announcement follows the phenomenal success of Westlife's remarkable comeback and came as the band prepared to release their brand-new album Spectrumon this November.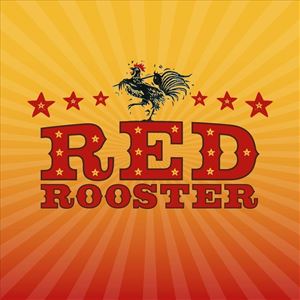 Where & when?
Suffolk // Thursday 28 May - Saturday 30 May 2020
A weekend celebration of the best contemporary American Roots music - Cajun, Soul, Rock 'n Roll, Roots, Blues and Country. The 3-day event takes place in the beautiful parkland and woods of Euston Hall, Suffolk and Richard Hawley has been confirmed to headline!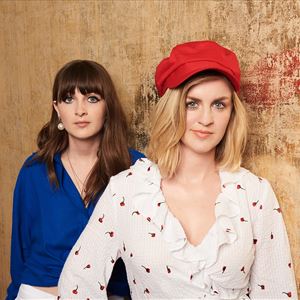 Where & when?
Norwich // Monday 11 May 2020
Following the release of their acclaimed UK top 10 album, 'Restless Minds', and being awarded the prestigious 'Global Artist Award' at the CMA Awards earlier this year, country-pop duo Ward Thomas will embark on an intimate acoustic tour for spring 2020 including a show at Epic Studios, Norwich next May.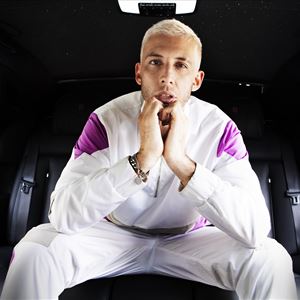 Where & when?
Norwich // Wednesday 4 March 2020
Singer, rapper and producer Example will embark on his UK tour for February and March 2020. The run of dates will see Example head out on his first live tour in six years and is set to be a huge celebration of all his biggest hits and new tracks.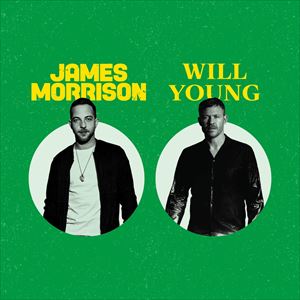 Where & when?
Suffolk // Friday 19 June 2020
James Morrison and Will Young have announced co-headlining dates as part of Forest Live, the summer concert series. The concerts will see both artists perform individual sets that include greatest hits and material from their latest albums: Will's 'Lexicon' and James's 'You're Stronger Than You Know'.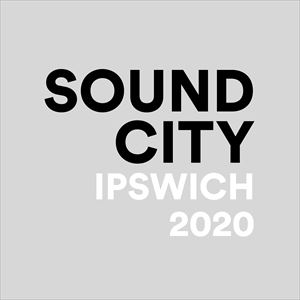 Where & when?
Ipswich // Friday 2 October 2020
East Londoners Snapped Ankles, Manchester's W.H Lung, and multi-instrumentalist Emma-Jean Thackray are amongst the names added to the line-up for 2020, which will consist of 18 acts in total across Corn Exchange/Manor Ballroom/Smokehouse (all within a 15-minute walk).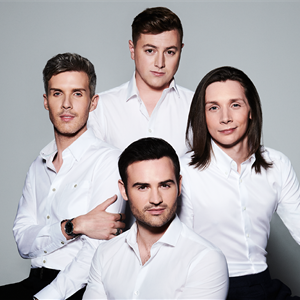 Where & when?
Ipswich // Monday 12 October 2020
Michael Auger, Jamie Lambert, Matthew Pagan and Thomas J Redgave (Collabro) - are the world's most successful musical theatre group. Collabro released their fifth album 'Love Like This' November 15th 2019. They will take their new album out to their fans with a UK tour throughout October 2020.
Where & when?
Ipswich // Tuesday 29 Sep 2020
Following his sold-out tour earlier this year, British soul icon Billy Ocean has confirmed a huge UK headline tour for autumn 2020. Billy will be performing the best of his greatest hits and songs from his upcoming new studio album 'One World' which is due for release in spring 2020.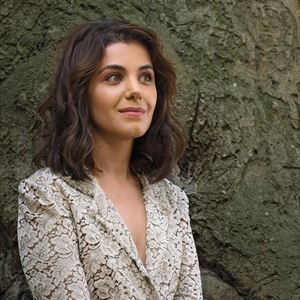 Where & when?
Cambridge // Monday 16 November 2020
Multi-award-winning recording artist Katie Melua will begin her extensive tour for October/November 2020. Alongside her tour, Melua has also released her 'Live In Concert' album featuring Gori Women's Choir.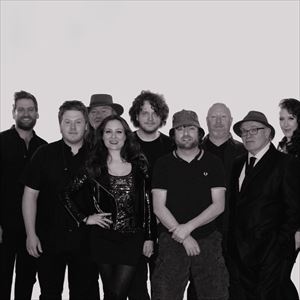 Where & when?
Ipswich // Tuesday 10 Nov 2020
The Australian Pink Floyd have announced a brand new tour for 2020 featuring tracks from Pink Floyd's classic albums. The group gave their first-ever concert in Adelaide, Australia in 1988. Since then, they have performed in over 35 countries worldwide!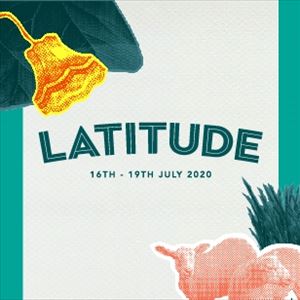 Where & when?
Suffolk // Thursday 16 - Sunday 19 July 2020
Confirmed acts for next years festival include HAIM, Liam Gallagher, The Chemical Brothers, Michael Kiwanuka, The Lumineers, Keane, James Vincent, The Futureheads + more!
Events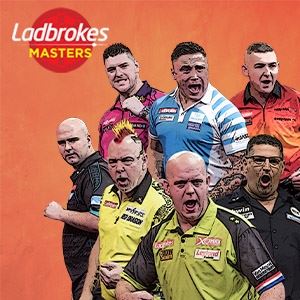 Where & when?
Milton Keynes // Friday 31 January - Sunday 2 February 2020
The world's top 16 players will take each other on in next years Masters. Michael van Gerwen is currently in the top spot having won for five years since moving to the Marshall Arena. Catch it live at the Marshall Arena early next year!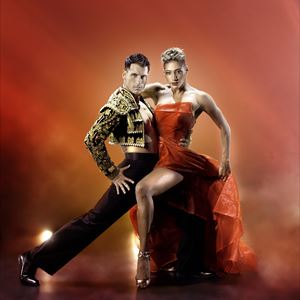 Where & when?
Cambridge // Saturday 4 April 2020 & Ipswich + Tuesday, 10 Mar 2020
Pairing together professionally for the first time, Strictly favourites Gorka Marquez and Karen Hauer will perform their brand new Latin spectacular Firedance. Expect an amazing show of fresh and exciting dance from two of the world's finest.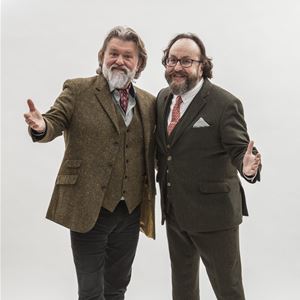 Where & when?
Cambridge // Friday 30 October 2020
With their irresistible enthusiasm, The Hairy Biker's tour offers an epic night of cooking and conversation. The duo have been entertaining Britain with their TV shows for over a decade and have sold in excess of 5.7 million copies of their books.
Where & when?
Peterborough // Saturday 16 - Sunday 17 May 2020
Bag a bargain, test ride some of the best motorbikes for 2020 and catch live jaw-dropping, gravity-defying stunts all at The MCN Festival of Motorcycling next May 2020!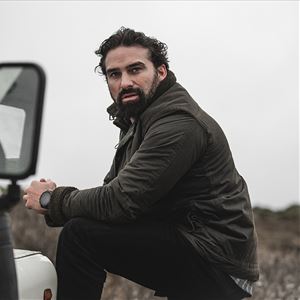 Where & when?
Ipswich // Thursday 12 November 2020
On stage Ant shares personal stories from his extreme adventures and TV shows, and explains his Zero Negativity and 'Fear Bubble' approach to harnessing fear and living without limits. He also now runs 'Mind Over Muscle Day Camps' supporting individuals to realise their full potential.
Comedy

Where & when?
Peterborough // Friday 21 August - Sunday 23 August 2020
Hot on the heels of his critically-acclaimed hit Sky One show The Russell Howard Hour, and his global smash Netflix special Recalibrate, Russell is back on stage where he belongs, making sense of a world that's spinning out of control.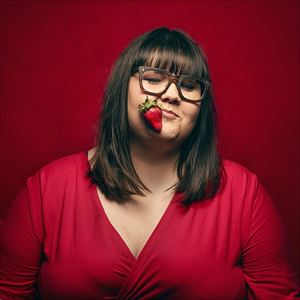 Where & when?
Norwich // Thursday 14 + Friday 15 May 2020
One of British comedy's most exciting talents, winner of the prestigious Edinburgh Best Newcomer Award, a cult podcaster, and now the author of the hugely successful book Happy Fat, Sofie Hagen returns with a brand new show direct from the Edinburgh Fringe!
Where & when?
Norwich // Tuesday 5 May 2020
After three hugely successful BBC series as Lee Nelson, multiple sell-out tours and various court appearances following world-famous stunts on Theresa May, Sepp Blatter, Donald Trump, Kanye West and Britain's Got Talent, the award-winning comedian unleashes his funniest creation yet… himself!
Where & when?
Ipswich // Sunday 4 October 2020
Critically acclaimed comedian Chris Ramsey is hitting the road again for his biggest ever stand-up tour in 2020. Having filled venues across the country including The Newcastle Metro Arena, twice. Don't miss your chance to catch him live on stage while you can.
Keep up to date with your favourite artists, priority bookings and exclusive offers from See Tickets: