Theatre, festivals, food and having fun with your friends and family outdoors. Sound like something you'd like to be doing this summer? Well, look no further. We've got a whole host of exciting events happening around you. Check them out in our South Summer Events guide below or if you're up North take a look at our North Summer Events Guide out here.
When: July/August/September/October 2020
Where: Multiple venues & cities
The Luna Cinema is back and has begun this week! Coming to multiple venues & cities this summer, and with a huge line-up of awesome films - treat yourself, or a loved one to a special viewing under the stars you won't forget...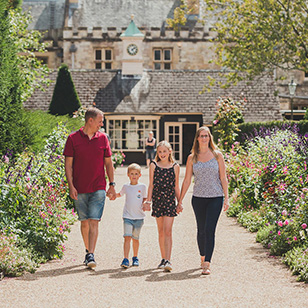 When: July/August 2020
Where: Hampshire
Beaulieu, the award-winning family visitor attraction is based in the heart of the New Forest National Park. There are over 800 years of heritage to be seen on the Beaulieu Estate!  One inclusive ticket provides access to The National Motor Museum, World of Top Gear, Palace House & Gardens, Little Beaulieu*, Beaulieu Abbey, The Secret Army Exhibition and unlimited rides on the monorail.

When: 4-6 September 2020
Where: Euston Hall, Suffolk
It's not just about the music at Red Rooster Festival (although that is a huge part!) Join in with activities including River Swimming, Pedalos, Den Making & Bushcraft, Dog Agility, Games & Workshops, a Kids area and much more to be announced.

When: July/August 2020
Where: Alexandra Palace, London
Set against stunning panoramic views of London, the Palace's south-facing terrace and grounds have been reimagined as one of London's biggest beer gardens. Opening on Saturday 4th July, The Terrace will safely offer food, drinks and music from Fridays to Sundays throughout the summer. Check out our recent blog here for more information!
When: July/August 2020
Where: Multiple venues & cities
Brand new for this summer, Drive & Dine Theatre is coming to a town near you! This unique event includes screenings of the very best classic and award-winning movies as well as hosting live comedy with Mark Watson's Carpool Comedy Club… all with a delicious twist.
When: July/August 2020
Where: Blenheim Palace, Oxford
Come and join Picnic at the Palace this summer for a socially distanced outdoor experience in a setting like no other! Enjoy the splendour of Blenheim Palace whilst feasting on delicious picnic hampers, sipping on extravagant beverages and listening to beautiful, live music and comedy. What better way to reconnect to your loved ones and reignite your senses, alfresco style.
When: July/August 2020
Where: West Sussex
Perfect for those eager to escape their four walls safely, Loxwood's new drive-in movie screenings will offer the chance to experience extraordinary films in the beautiful English countryside. With personalised in-car sound and a food delivery service on-site, these unique screenings are set to be a once-in-a-lifetime experience for couples and families.
When: July 2020
Where: Alexandra Palace, London
Nestled amongst the trees and hills of Alexandra Palace Park, the Pitch & Putt is ideal for a bit of friendly competition, getting people started in the game or just some plain old fun!
When: 4-20 September 2020
Where: Henley, Knebworth, Tunbridge Wells
Designed for these unusual times the Garden Party is bringing you great food, cracking live music and lush vibes - all from the comfort and safety of your own private garden! You can expect incredible live music and enjoy tasting dishes from chefs including Tom Kerridge, Atul Kochhar and Paul Ainsworth and friends!
When: July/August 2020
Where: Surrey, Tonbridge, Bournemouth
Socially distanced, affordable and fun for all your family and friends; Flix Drive-In movie theatres are coming to a city near you this summer with world-famous chef and broadcaster Aldo Zilli offering guests a slice of La Dolce Vita! Bringing a modern twist to an old classic - an array of Hollywood blockbusters to choose from, with high-quality sound and vision, tasty Italian street food, and all from the safety and comfort of your own car!
*Please note Little Beaulieu will reopen to visitors on Monday 27th July.
Keep up to date with your favourite artists, priority bookings and exclusive offers from See Tickets: