Many of us have been exploring the world closer to home over the last few months. It's reignited our love of the Great British countryside, and we've no doubt learned a lot more about the history of our home country. If you're looking for something to explore in the coming weeks to learn more about the UK and its history, we've got just the place for you. Read all about some of our favourite historical sites. Book your visit now!
Where: Saffron Walden, Essex
Visit one of England's greatest mansions to discover what life was like at a Victorian country house. Admire the interiors of what was once one of the largest and most opulent houses in England. Discover the fascinating life of a Victorian servant in the 1880s Service Wing including historic kitchens, a dairy and laundry rooms.
Where: Dover, Kent
Dover Castle has been the key to England for over nine centuries. Step inside the Great Tower and witness the grandeur of Henry II's medieval palace. Fast forward over 700 years and uncover the vital role Dover Castle played across two world wars. With extensive battlements and defences to explore, enjoy a packed day out at England's greatest fortress.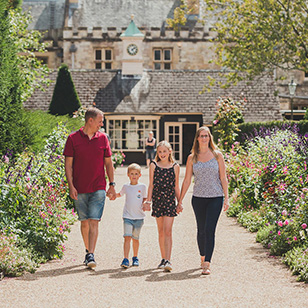 Where: New Forest, Hampshire
There's all sorts to see and do at Beaulieu - an award winning day out with something for the whole family. As home of the National Motor Museum, The Palace House and Beaulieu Abbey, you can take in a wide range of history. So take a visit and learn all about pioneering motoring, or walk in the footsteps of medieval monks.
Where: Whitby, North Yorkshire
Whitby Abbey has been inspiring visitors for nearly 1500 years. Follow in the footsteps of artists, writers and religious leaders to explore the soaring gothic ruins and take in the stunning sea views. So, uncover centuries of history with the new interactive guide, and visit the revamped museum.
Where: Northumberland, Cumbria &  Tyne and Wear, Northern England
Hadrian's Wall was built to guard the wild north-west frontier of the Roman Empire. It stretches 73 miles from coast to coast. Today you can explore the Wall's rich history and its dramatic landscape at over twenty English Heritage sites. Discover the remains of the forts, towers, turrets and towns that once kept watch over the Wall.
Where: Wareham, Dorset
The most beautiful castle in the South sits in the heart of Dorset on the Lulworth Estate. Built in the 17th century, this magnificent building is steeped in history. Lulworth Castle was originally built as a hunting lodge to entertain aristocracy and royalty. However, a fire ravaged the castle in 1929. In a pioneering partnership with English Heritage, it has been partly restored.
Where: York, North Yorkshire
There's plenty to discover at this imposing tower, standing proud on its high mound with panoramic views over York. It is almost all that remains of York Castle built by William the Conqueror, and has served as a prison and a royal mint in its time. So enjoy unrivalled views of York Minster and the city of York, with medieval churches and buildings.
Where: Falmouth, Cornwall
Situated on a headland overlooking the bustling town of Falmouth, Pendennis Castle is one of Henry VIII's finest seaside fortresses. And despite its peaceful setting, it has a rich and intriguing history. The castle has defended Cornwall since Tudor times and it played a vital role protecting the coast during the two World Wars. Let imaginations run wild in the vast castle grounds and experience unmissable sea views.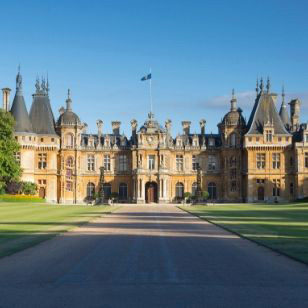 Where: Waddesdon, Buckinghamshire
Waddesdon Manor, built between 1874 and 1885 by Baron Ferdinand de Rothschild, existed to display a collection of arts and to entertain the fashionable world. As a family, the Rothschilds were the greatest collectors of the 19th century, seeking the highest quality of workmanship and with a keen sense of historical importance.
Where: Battle, East Sussex
Experience this legendary battlefield in its anniversary month, and discover the atmosphere of one of England's most significant historic sites on an unforgettable day out. In the year 1066, the armies of King Harold and William the Conqueror clashed here at the Battle of Hastings. Now, you can stand on the very spot where this decisive struggle was fought and England's future decided.
Keep up to date with your favourite artists, priority bookings and exclusive offers from See Tickets: