Well, 2020 is finally coming to an end... thank goodness! But, before the year is out, we've still got time to make the most of the Christmas period as best as we can. There are so many ways to simply have a wonderful Christmas time, with these amazing festive events still taking place this December.
So if you've not found your perfect festive day - or night - out yet, take a look over our essential last minute guide to Christmas and festive events happening before the end of the year. Christmas isn't cancelled!
Now in its eighth year, the sell-out Christmas event - Christmas at Kew - returns to London's Kew Gardens for 2020 with a brand-new trail to illuminate the magnificent gardens. With over one million lights, this winter trail will be more twinkling and sparkling than ever before.
Don't miss this brand new socially distanced Christmas festival in Jubilee Square, Brighton with Camembert and Cabaret. Your "presents" is requested as it's starting to look a lot like a Christ-MESS. So come eat, drink and be merry at this socially distanced event.
Cosy up and enjoy iconic Christmas classics on the big screen with your friends and family. The Luna Drive In Winter Cinema is here to keep the Christmas spirt alive, giving the gift of the ultimate festive film experience from the safety and warmth of your car. They'll be bringing their incredible big screen drive in cinema to three fantastic venues for the winter... Birmingham NEC, Ascot Racecourse and Copthall Stadium, London.
Coming to Bournemouth from 11th December to January 3rd, expect a winter wonderland-themed arrival at Flix Drive-In Movies, with carol karaoke, festive food and drink options and some of the best winter films to watch on a high-quality big screen! Best of all it's socially-distanced from the safety and comfort of your own car.
Christmas At Dunham Massey returns for its fourth year! Enter beside giant glittering deer into a world festooned with seasonal cheer, enhanced by a soundtrack of festive classics. Wander beneath stunning tree canopies drenched in Christmas colour. Immerse yourself within bouncing lines of light and discover giant luminescent sculptures rising high into the night sky.
Even in 2020, Christmas isn't complete without a pantomime... oh no it isn't! Coming to multiple venues around the UK this December, Flix Drive In Christmas brings you Flix Panto, a unique pantomime experience played out live on stage and on the big screen.
The sell-out cinema experience returns to London! Join Backyard Cinema in their magical Snow Kingdom to find an enchanted cinema like never before, featuring all your favourite family classics such as Frozen 2, The Greatest Showman, Matilda, Harry Potter, Cinderella, and so many more. With even more hidden surprises, including a magical waterfall and Dr. Portelli's curiosity shop, there's so much to explore at The Snow Kingdom.
Christmas at the Botanics returns to Edinburgh's Royal Botanic Garden for its fourth year! Enter into a botanical world festooned with seasonal cheer. Wander beneath unique tree canopies drenched in Christmas colour and make precious memories with friends and family as you get into the Christmas spirit!
Five Sisters Zoo Christmas Illuminations will once again light light up the zoo for another year. This year's event promises to be BIGGER & BRIGHTER than ever before - the fun doesn't end when the sun goes down!
Christmas at Waddesdon is back with magical lights and the gardens aglow, providing much needed festive fun with an enchanting outdoor extravaganza that will brighten the end of your year. As twilight falls, Waddesdon's extraordinary landscape and woodland is brought to life using a variety of state-of-the-art effects combined with bespoke light installations, plus much more!
Don't miss Glow Wild, the enchanting winter lantern trail at Wakehurst, Kew's wild botanic garden in Sussex. Watch the trees, ponds and forest floors come to life at night with luminous lanterns, spellbinding projections, evocative soundscapes, and dazzling torches of fire. Marvel at the UK's tallest living Christmas tree decorated in 1,800 lights and celebrate the hidden heroes of the plant and fungal world.
The region's biggest and and brightest outdoor Christmas trail, Christmas at Belton, returns to Nottinghamshire this November for even more twinkling lights, mesmerising colours and festive family fun. Everybody's favourite tunnel of lights returns for that perfect, twinkling selfie moment; whilst the waterside scented fire garden flickers and glows as the hundreds of flames invite you for a moment of reflection. Don't forget to wave at Father Christmas along the way!
This December, head to the magnificent Wiston Park and enjoy a unique Christmas light trail after dark in the grounds of the historic country estate in the heart of the South Downs National Park. Inspired by the theme 'Hope', the work of a select band of international artists casts the landscape in a new light, illuminating the gardens and parkland, nurturing our sense of wonder as we wander.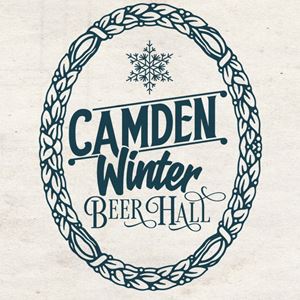 For this carefully curated event, the Electric Ballroom in the heart of Camden will be fully transformed into an escapist beer hall with festive snowy decor and warming winter atmospheres that provide a safe haven from the weather for fulsome food and drinking sessions. Head down to this socially distanced beer festival packed with independent UK craft ales, Bavarian street food, live brass bands and party DJs, launching on Friday 4th December and running until February 2021.
The ever-popular Christmas trail returns to the historic and majestic Blenheim Palace for another year, with even more surprises! Surround yourself with sparkle this Christmas. You'll find new moments to share with friends and family with brand new bright lights for winter nights.
Following last year's sold out event, enjoy a festive woodland walk for all the family, at the incredible Christmas at Bedgebury, returning for its third year in 2020. You'll find new moments to share with friends and family and brand new bright lights for winter nights.
Christmas at Stourhead returns this December for another magical year. Wander beneath unique tree canopies drenched in Christmas colour. Discover giant luminescent sculptures rising high into the night sky and trees wrapped in light on your way to Crocus Lawn, where a carpet of larger than life flora glows gently in the moonlight. Framed by glittering trees, stroll along Heart Walk and beside reflections dancing playfully on the lake. Don't forget to watch out for Father Christmas along the way.
Keep up to date with your favourite artists, priority bookings and exclusive offers from See Tickets: