Jme, the MC, songwriter, record producer, DJ and top grime artist is our chosen artist for our 'For Fans Of' feature this month. With a hard-hitting, unparalleled set of tracks behind him, he's had a huge influence on the grime scene over the past years. As you may know, there aren't any Jmee shows on sale currently. However, if you love Jme as much as we do - have a scroll through a few similar artists we have on sale. Tickets and more information available below!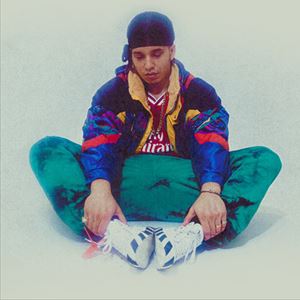 When: October 2021
Where: Norwich, Birmingham, Cardiff, London, Liverpool, Leeds, Manchester
Camden rapper Ocean Alexander Alouwishas Wisdom, known by his stage name Ocean Wisdom blew up in 2016 with his debut album 'Chaos 93'. Now he's bringing his raw poetic and unfiltered setlist live across the UK this October.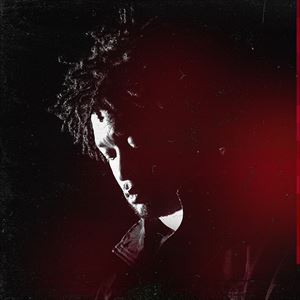 When: September 2021
Where: Manchester, Birmingham, Bristol, London
Frisco began his career MC'ing on pirate radio stations back in the early 2000s, with fellow friends Skepta and JME. Since then, he's released two solo albums and a huge succession of mixtapes, guested on tracks, and also established a monthly grime event in East London. Catch him on tour this September.

When: November 2021
Where: Newcastle, Liverpool, Birmingham, Manchester, Leeds, Nottingham, Bristol, Bournemouth, London
The first-ever artist to emerge from the drill scene with a top 10 UK hit, Headie One's rise to the top was fast but well deserved. Collaborating with Drake, Stormzy, and AJ Tracey in previous songs - it's no surprise the rising artist reached top of the charts with his debut album last year.

When: September 2021
Where: Manchester, Leeds, Birmingham, Southampton, Nottingham, Brighton, London
Frankie Stew & Harvey Gunn are two halves of a seamless rap and production duo from Brighton. Since their step into music in their teenage years, they have claimed a signature cerebral sound rooted in classic hip hop, UK dance music, and other urban music across the board. Catch them live this September!
When: September 2021
Where: Newcastle, Manchester, London, Birmingham
Double MOBO-winning rapper, author, and broadcaster Guvna B entered the music world as just a teen. Releasing his first album 'The Narrow Road' in 2008 - he bagged the award for Best Gospel Artist at the MOBO awards in 2010, and again in 2016! Make sure you get your tickets, before they sell out!
When: October - November 2021
Where: Southampton, Bristol, Brighton, London, Birmingham, Manchester, Leeds, Glasgow
British MC Lord Apex crosses multiple styles of rap, including alternative, lo-fi and UK hip-hop. With nine bodies of work to his name, he has an impressive catalogue of music. Heavily influenced by underground music, Apex became a major player of the SoundCloud rap movement in the early 2010s.
Don't forget to check out our grime listings on the See Tickets music page - with more being added weekly!
Keep up to date with your favourite artists, priority bookings and exclusive offers from See Tickets:
Facebook Twitter Instagram Messenger Newsletter
Blog cover image credits: https://commons.wikimedia.org/w/index.php?search=JME&title=Special%3ASearch&go=Go&ns0=1&ns6=1&ns12=1&ns14=1&ns100=1&ns106=1#/media/File:Jme,_UK_MC_.jpg (March 2021)